MOVIES
D23 Expo: Costumes Galore
There are plenty of costumes that are up on display in the floor area of Disney's D23 Expo, but the most surprising part is the fans who've dressed up as their favorite Disney characters. After attending Comic-Con for x number of years, I'm used to the vast array of costumes that range from comics to video games that pop up on the floor at the famous convention. However, I didn't know there were so many fans eager to show off their true Disney colors by running around as Ariel, Ursula, Flynn Rider and other characters from their wheelhouse. Let's take a look at some of these costumes, shall we?

Ariel's certainly happy to be at D23 but Megara doesn't appear so.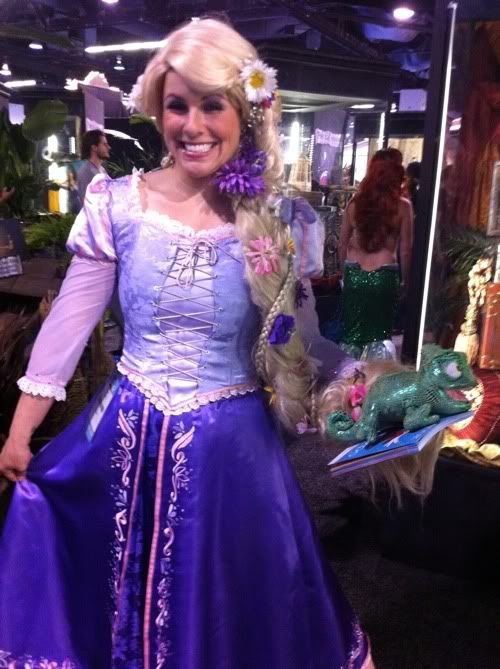 Apparently Rapunzel from "Tangled" is the one costume that you'll see like crazy on the floor from what I saw, next to…

The evil sea witch Ursula from "The Little Mermaid."

Apparently Aurora runs with the Little Mermaid crew. Disney Princesses 4 life.

Guess who this is? It's Vanessa from "The Little Mermaid," the human form Ursula takes with Ariel's "stolen set of pipes" in order to try and marry Price Eric.

I told you! More Rapunzels. And look, there's a Gisele, but where's her Prince Edward?

Last but not least (for now) is Charlotte, the bouncy southern belle from "The Princess and the Frog."
Keep checking out ShockYa for more updates on the D23 Expo along with coverage on "The Muppets," "John Carter" and more!