Although most people tend to categorize Thanksgiving as that one day where we can shamelessly stuff our faces with turkey, casserole and cranberry sauce. Make sure you take a pause and share your thanks with others prior to cramming food down your throat. After all, that's why they call it Thanksgiving. So, in the spirit of Thanksgiving, several of the writers here at ShockYa.com, myself included, conjured up a list of the top five things in film and television, or that may be happening to something in either sector, that we're thankful for. Now let's get to it.
I'm Thankful For The Muppets Being Back In Theaters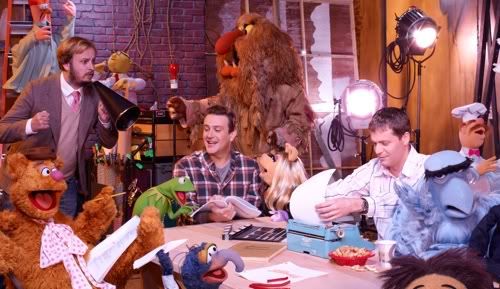 If you've been around me at all within the past year then at one point or another I may have mentioned Muppets, or said something along the lines of "Muppets, where!?" It's finally Thanksgiving weekend and that means "The Muppets" is out in theaters everywhere. Kermit, Miss Piggy, Fozzie, Gonzo and the rest of the gang make their triumphant return to the big screen thanks to a couple of super Muppet fans (Nicholas Stoller, Jason Segel) and people couldn't be happier. If they aren't happy about it then they're evil incarnate. Now if they could only release "The Great Muppet Caper" on Blu-ray…
I'm Thankful For Being Able To See Two Legendary Filmmakers Have Fun With And Properly Use The Latest Technology
There aren't that many filmmakers out there who can properly utilize the latest and greatest kind of technology that can be used to tell a story on the big screen, and it is frustrating to think about. I understand that the whole craze to get people to spend more money just by putting a film in 3D is why more movies have gone that route, but it's still upsetting just how many times a flick is converted into the third dimension and is just a total letdown. Then I sat down and watched Martin Scorsese's new feature "Hugo" which not only was a great story but showed the director having fun using the latest 3D technology that further enhanced the overall story line. How many times can you say a 3D movie could do that? Yeah, that's what I thought. On top of that, you'll be able to see "The Adventures of Tintin" this December which is basically Steven Spielberg having a ball using motion capture animation and creating one amazing shot after another that he could never do if it were in live action. It's about time a couple of the greats had a little bit of fun with the latest cinematic storytelling trends.
I'm Thankful For Netflix Being Able To Give Us Another Season Of "Arrested Development"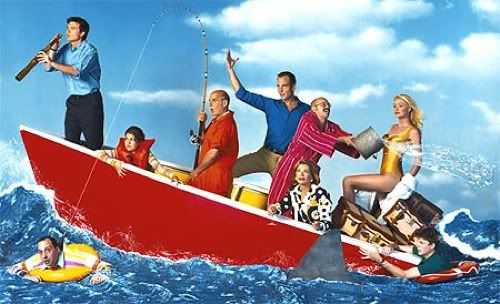 If you've been a fan of "Arrested Development" then you know that every time a new bit of information pertaining to the show and the long dreamed of movie we tend to take with a grain of salt. But come on, it was impossible not to be the least bit excited for the latest news with Netflix. The company is gearing up to make a fourth season, which means that the Bluth family will reunite once more for our viewing pleasure in over five years. Knock on wood, I hope that this is still true months later when they're supposed to begin filming the new episodes. Team Bluth!
I'm Thankful For Great Low Budget/Independent Films
Seriously, a fair portion of independent and low-budget cinema has been far better than some of the clunky movies that some studios have been spitting out over the year. Of course I say this because a couple of my favorite films of the year, "Attack the Block," "The Myth of the American Sleepover" and "Drive" just for starters, are pretty low budget. You don't need millions upon millions of dollars to tell a good story and there are quite a few films this year that prove it. Hooray for passion.
I'm Thankful For The Existence Of "Community" And "Cougar Town"
Sad but true fact: I had not watched a single episode of either of these shows until this year. I breezed through the seasons of both shows within a couple of weeks. I'm not the biggest television watcher, usually if I do leave the TV on it serves for background noise. Both of these shows have been hyped up the yin yang by my peers so you can understand my bit of hesitancy when I first encountered the two shows. Faster can you can say Annie's Boobs or Penny Can, I was hooked. The only part that's disappointing is that one show just jumped on the sad hiatus bus ("Community") while I have to wait months for the other one to go back on the air ("Cougar Town"). Darn it network executives, get that stick out of your asses and put up more new episodes of these shows now… like right now. You heard me!
Facebook Comments