The Disney Legends Ceremony has been going on for awhile, honoring many who have worked in different areas of the Disney company yet all have made their stamps with them during the years. But only now have fans from all over been able to pay witness to this fantastic ceremony in person for the past couple of years that the D23 Expo has been around.
This year was no different as Regis Philbin, Jodi Benson (voice of Ariel in "The Little Mermaid"), Linda Larkin (voice of Princess Jasmine in "Aladdin"), Paige O'Hara (voice of Belle in "Beauty and the Beast"), Anika Noni Rose (voice of Princess Tiana in "The Princess and the Frog"), Lea Salonga (voice of Fa Mulan in "Mulan"), Barton "Bo" Boyd, Guy Williams, Ray Watson and Jim Henson were all honored at the Legends ceremony earlier today. Tears were shed as honorees received their awards, and when each of the honored Disney princess voices each sang a song from the movie they were a part of. Check out the images below to see some of the highlights from the ceremony.

Guy Williams Jr. (center) receiving an award and a Zorro sword from none other than Mickey Mouse.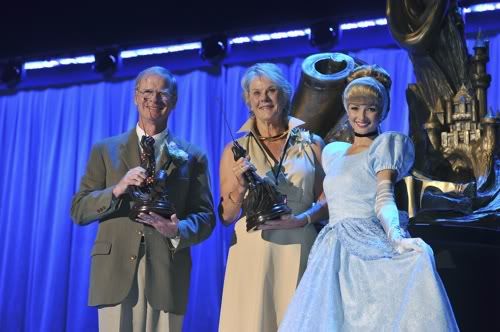 The late Jack and Bonita Wrather, creators of the Disneyland Hotel, were honored today at the ceremony. Their children received the award in their honor (shown above).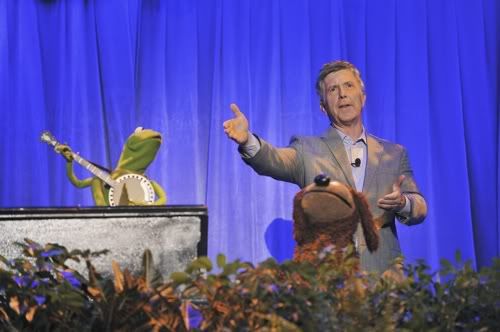 In honor of Jim Henson's entrance into the Disney Legends, a surprise appearance was made from Kermit the Frog and Rowlf.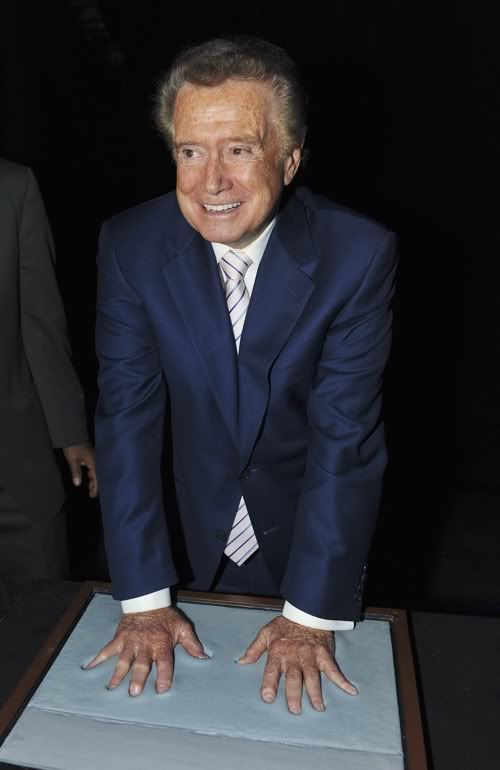 Regis Philbin (above) gets his hands forever imprinted in the Disney Legends collection.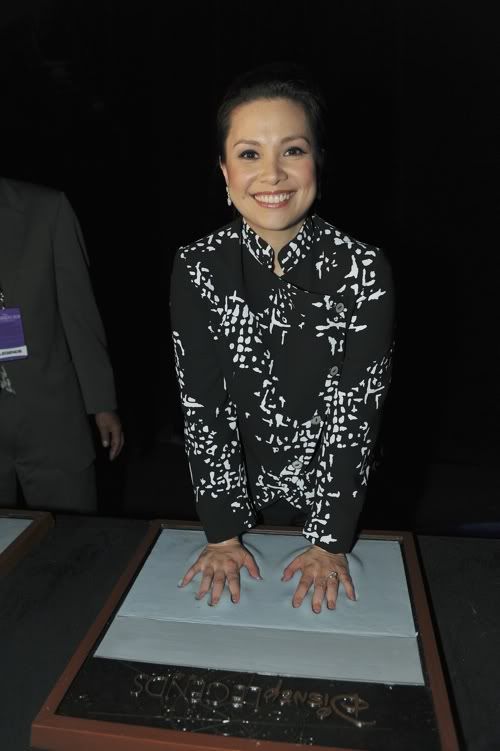 Lea Salonga also gets her handprints plastered into the Disney Legends collection.

(From left to right) Anika Noni Rose, Regis Philbin, Jodi Benson and Lea Salonga beaming with happiness.
Keep your eye out for more video from the Disney Legends ceremony along with more coverage from other events as the weekend continues at the D23 Expo on ShockYa.